By Palvi Dodhia, Co-Founder, Serene Care
After what can only be described as an uncertain and difficult two years, Care Home Open Week is a fantastic opportunity to focus on the positives of working and living in social care and an opportunity to have some fun. The sector has had to deal with so much (and still is) so this week is the perfect opportunity to remind everyone of all the incredible work that has been done by the sector!
The aim of Care Home Open Week 2022 is to connect care homes all over the country with their communities! Care homes are amazing community hubs with exceptional facilities and filled with the extraordinary people who live and work in them.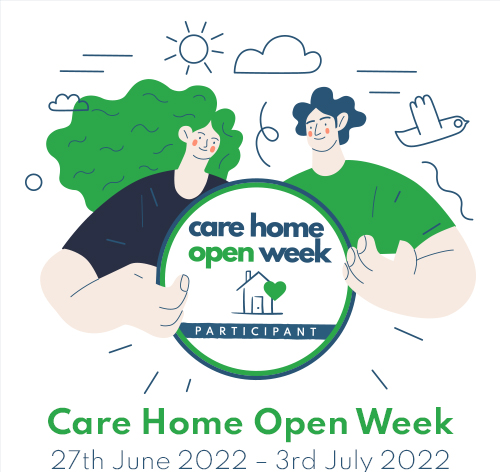 It is too common for the general public to walk past care homes and wonder what happens inside. Care Home Open Week gives homes the chance to showcase their facilities, activities, and services to their neighbours, reminding them that they are available if they need help. This is also a great opportunity to display the amazing career opportunities available in the sector. It encourages community and builds connections with local services, allowing them to consider how they can support people living in and working in care communities throughout each year.
We know that providers are so busy dealing with all the changing regulations, changing guidance, and all the extra pressures on them that are thrown at them daily from updating capacity trackers, lateral flows, extra risk assessments, extra checks, extra regulations and uncertainty. This event is not meant to be 'extra work'. We have been working with NAPA and MyHomeLife to create a resource pack of ideas to suit any budgets and time constraints. We also know that a lot of team members may be new to the industry and would not know where to begin to organise an event so we are hoping this resource would assist them in case they do not have ideas. We have a new Facebook group too where you can see examples of things we have been doing over previous years!
Although smaller operators don't have big teams to plan events, it is still possible for you to use this opportunity to connect with your community, here are some tips to get you started:
1. Plan in advance- don't wait until the last minute
2. Document what you do for your social media account so that even after the week is over you can promote your home (don't forget to have correct consent in place to do so)
3. Ask your residents/their families to get involved in helping to organise the event if they can and want to.
4. Follow the Care Home Open Week Facebook group for inspiration and ideas about what others are doing and share tips
There is still time to register for Care Home Open Week! Register here!