This thought leadership article is written by Sue Learner, Head of Content & PR at care home.co.uk,  
Looking for a care home can be time consuming and emotionally and mentally overwhelming as there are a myriad of options to choose from and you are entrusting someone you love into the care of others.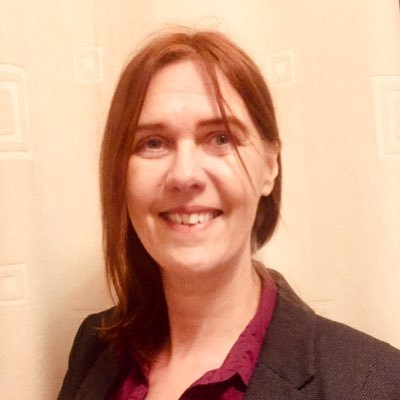 Or you may be looking for care for yourself and be confused as to which kind of care home is right for you.
It doesn't help that people don't like to think about getting old or their parents not being able to cope so their first contact with the care sector tends to be when things are at crisis point. Even for people with a knowledge of the care sector, navigating it can be hard but for those coming to it with no prior knowledge or experience, the whole process can be extremely stressful.
carehome.co.uk is the biggest care home reviews site in the UK, with nearly 300,000 reviews of care homes, making it perfect for someone wanting to get an insight into a care home and hear the opinions of people who have had direct experience of its care.
We have over 16 million visitors to carehome.co.uk every year. Here people can find the care homes that are nearest to them and what care and facilities they offer and the fees they charge.
carehome.co.uk also has an advice section explaining things like how care home fees work, the average cost of residential care and what to look for when choosing a care home.
However there are some people who need a bit more guidance and want to be able to ask questions and chat over their options.
For those that need that extra bit of help and support, we have set up a free care helpline so people can talk to one of our care helpline team and explain their situation and what they need.
The care helpline has been running for over a year now and through this we have helped nearly 2,000 people find the right care.
Comments from people like Adrian, one of our callers, who was looking for respite care for his 82-year-old dad, show we are making a real difference to people's lives.
Adrian told his friend he was looking for respite care in a care home for his dad and she recommended carehome.co.uk.
"I went on the site and started looking for care homes in south London but hundreds of them came up and then I saw there was a free care helpline.
"I rang and spoke to Paulina on the carehome.co.uk helpline and explained the situation to her and what kind of care we were looking for.
"She talked me through the different kinds of care available and I told her about my dad's care needs and his cognitive abilities and level of mobility and we discussed price ranges.
What was really helpful for Adrian was it "started refining some of the filters to see which care homes would not be suitable for him. It made me have a much clearer picture of what we were looking for".
"Paulina offered to draw up a shortlist of care homes that would be suitable for him. She sent us a list of six care homes and talked to me about what to look for such as CQC (Care Quality Commission) reports.
"The care helpline made our search much more manageable and narrowed the search down. I really appreciated being able to talk to someone about it. It meant it was one of those things you have to do that gets done pretty quickly. It went from something that would have taken ages to something that came to a conclusion very fast.
"Due to ringing the care helpline, the whole process only took a couple of weeks – from starting the search and ringing the care helpline and getting the shortlist to calling the care homes and going to visit them. We went from talking about it to visiting care home places a couple of weeks later."
carehome.co.uk is a growing company that is passionate about helping the care seeker find good care as well as raising the profile of the care sector and the people who work in it, as they do a job which often goes under the radar but is so crucial to our society.
This is why we are supporting the Care Sector Fundraising Ball which is fundraising for the Care Workers' Charity and the Alzheimer's Society, two charities which work so hard to make people's lives better.
We are proud we can play a part in helping these charities to make a difference which is what carehome.co.uk is all about.