Professor Vic Rayner OBE, Chief Executive Officer of The National Care Forum, the leading association of not-for-profit care and support organisations, is the latest to join Championing Social Care as an ambassador.

Championing Social Care is a volunteer-led group of leaders from across the social care sector with a vision to ensure a wider and deeper public understanding, appreciation and respect for social care.

The organisation is focussed on delivering positive stories and initiatives about the sector in which they so passionately invest.
Since launching in 2020, the cross-sector voluntary initiative has had a strong fundraising focus, supporting care sector-relevant charitable causes, a highlight being the Care Sector Fundraising Ball which has raised £750,000 in its first three events.

In response to the COVID-19 pandemic, Championing Social Care launched the #SparkleForSocialCare social media campaign, and followed up with the highly-successful Care Home Open Week and Care Sector's Got Talent programmes.

Jonathan Freeman, Vice-Chair of Championing Social Care, said: "I am so pleased that Vic is lending her support to Championing Social Care. Vic is an immensely powerful advocate for social care and we are honoured that she has accepted the invitation to become an Ambassador for our cause."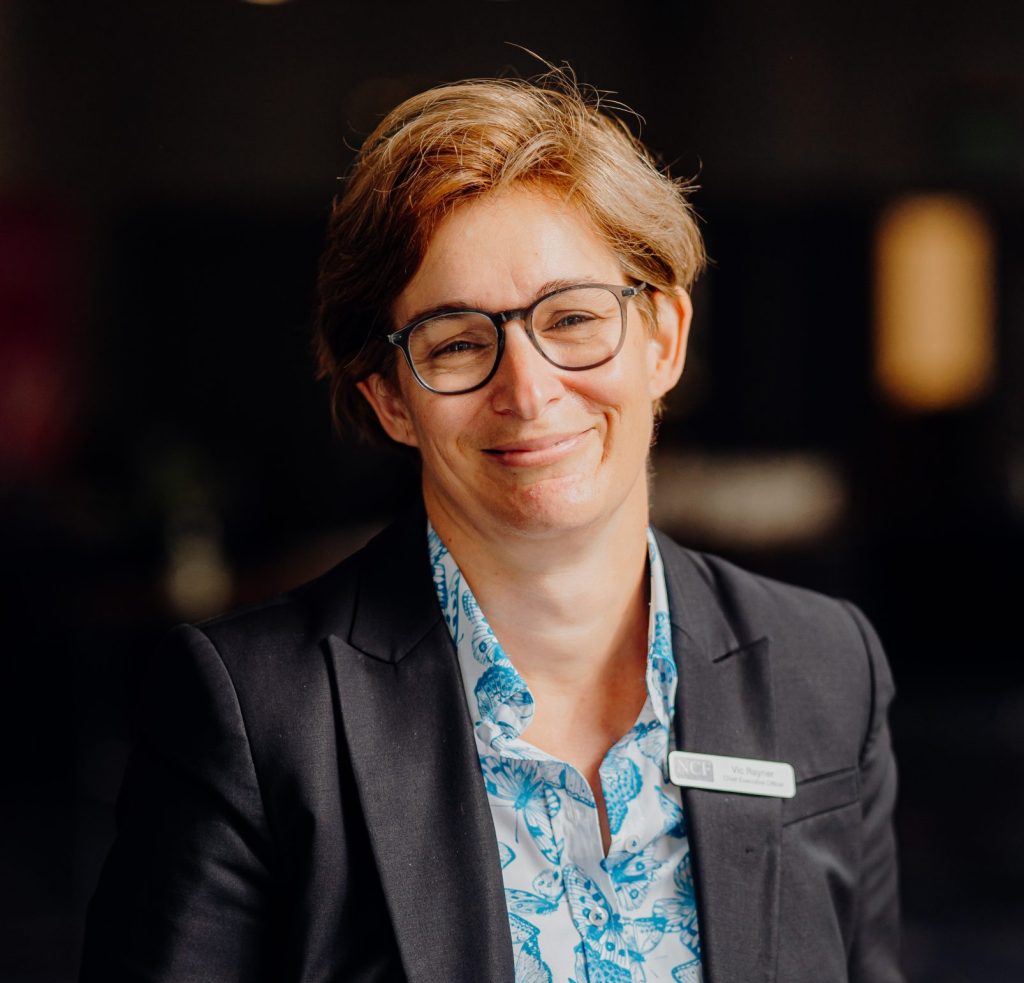 The organisation hopes that she will bring a new perspective, having launched multiple initiatives for the betterment of the care sector.
Formally constituted in 2003, and built on more than 10 years experience as the Care Forum, the National Care Forum has been promoting quality care through the not-for-profit care sector for 30 years and has become a leading voice in the sector. As CEO of NCF she is the co-chair of the government Strategic Advisory Forum on the social care workforce, chair of the National Social Care Advisory Group on social care and technology and sits on a range of government and national specialist groups with a focus on the social care workforce, digital transformation, new models of care and regulation. Professor Rayner is a regular national and international speaker, and has extensive knowledge and expertise across a wide range of care, support, housing and social policy agendas.
Professor Rayner said: "I think it's important that the social care sector comes together to ensure everyone working in care, caring for their own loved ones and those receiving care and support are recognised and given the voice they deserve. With the Care Sector Fundraising Ball, Care Sector's Got Talent and Care Home Open Week, Championing Social Care have created so many ways for us to do just that and demonstrate that social care matters to us all."