Oomph! Wellness our fantastic Care Sector's Got Talent sponsor for 2021 have a fantastic new partnership aiming to support the wellbeing of those who work in the care sector.
Challenges of the Covid-19 Pandemic have had a huge impact on the wellbeing of care sector employees, who have been on the front line of the crisis, working tirelessly in the face of challenges such as illness, shortages, and changing restrictions and guidelines.
In a brand new initiative to boost wellbeing of care sector employees, Oomph! is offering complimentary access to the InstructorLive exercise platform for care providers who are signed up to the Oomph! On Demand platform. This aims to help employees get fit, happy and healthy and offers providers a perk to aid employee retention.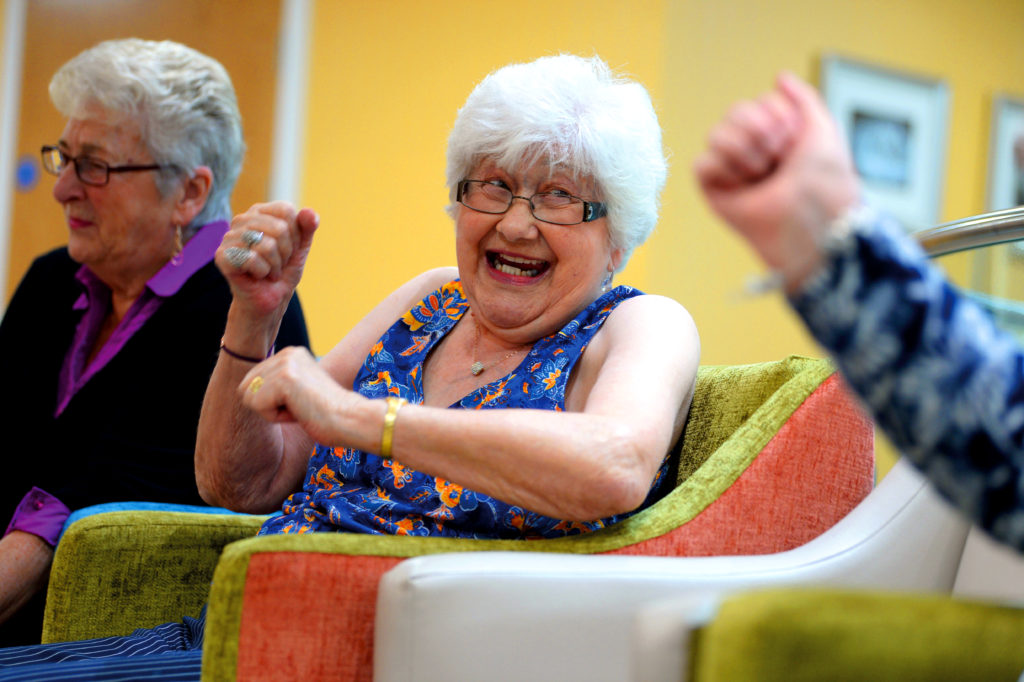 "The wellbeing of care workers has never been more important. At Oomph! we are always looking for ways to boost the wellbeing of care workers – whether it's supporting fantastic initiatives such as the Care Sector's Got Talent, or providing the resources care workers need to look after their own physical, mental and emotional wellbeing." – Rosie Wilson Senior Marketing and Partnerships Manager at Oomph! Wellness
InstructorLive is an inclusive platform providing an extensive range of programmes in varying levels of ability, including HIIT, Aerobics and Yoga. Established in 2012 and accredited by the NHS, InstructorLive has a wide variety of on-demand workouts, motivational tips and nutritious recipes available.
With 800+ workouts and live, personalised support, they are committed to helping care sector teams feel amazing and reach fitness goals. With programmes as short as 10 minutes, there is something to suit all needs and fit exercise around shifts and into the busiest of schedules.
Care teams will also have access to a virtual InstructorLive community on Facebook that hosts weekly live classes with guest teachers as well as talks from industry professionals.
Get in touch with the team at Oomph! to find out more!