This thought leadership article is written by Jonathan Freeman, Caretech Foundation Chief Executive Officer and Vice-Chair of Championing Social Care.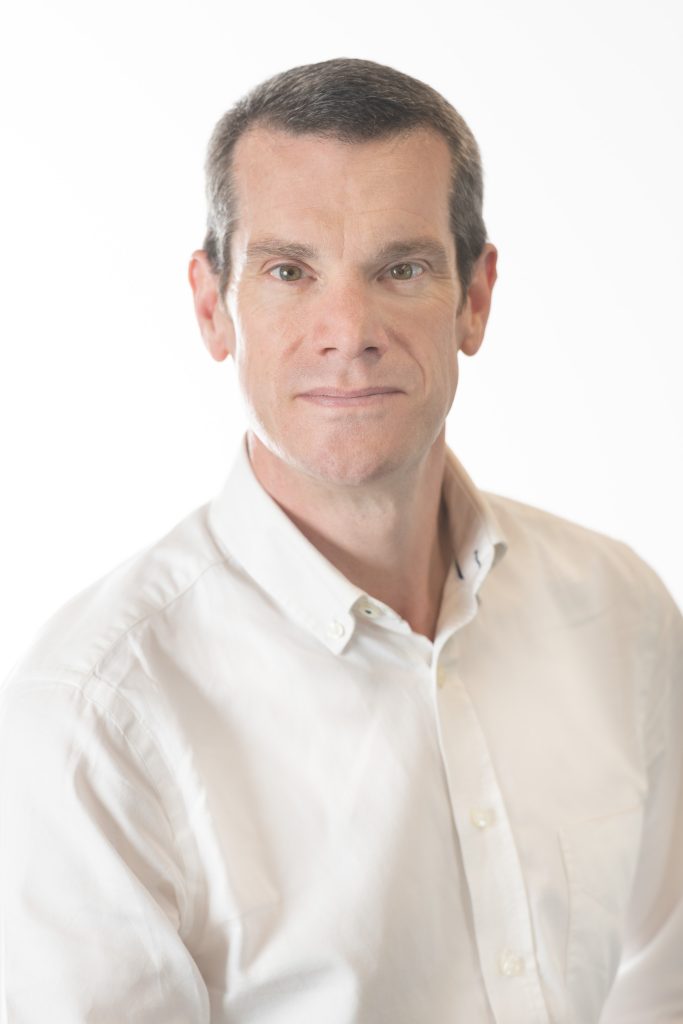 My voyage into the realm of Social Care is a tale rooted in my professional development and my personal experiences that have intertwined so as to profoundly shape my perspective. 
My career began during my tenure as a Senior Civil Servant, where I held various senior positions in a number of government departments, including the Ministry of Justice, Cabinet Office, and the Department for Communities and Local Government. During this period, I was presented with remarkable opportunities that would set the course for my journey into the world of social care.
In my last role in Government, I was able to play a part in supporting a new charitable initiative – Mosaic – initiated by His Royal Highness The Prince of Wales, now His Majesty King Charles III. Mosaic's noble mission was to empower young individuals from minority communities to reach their fullest potential. This experience enabled me to build a set of programmes that could directly make a positive difference to the critical issues of social inclusivity, diversity, and the invaluable work that charities undertake to uplift communities.
From 2008 until 2017, I had the honour of serving as Managing Director of Mosaic, reporting to the then HRH The Prince of Wales. It was during this period that I had the privilege of working alongside esteemed individuals, including Farouq Sheikh OBE, who I had been able to recruit as a Board member of Mosaic. It was through Farouq that I became acquainted with CareTech, the leading specialist care and education provider.
Simultaneously, my personal life was undergoing a transformation as my mother's battle with dementia grew increasingly concerning. Her condition eventually necessitated residential social care. This deeply emotional personal experience has massively shaped my understanding and appreciation of the social care sector – and, it transpired, my career!
It was during this time that Farouq and his brother Haroon invited me to embark on a new venture: the creation of the CareTech Foundation in 2017. Having witnessed social care from both professional and personal vantage points, my eyes were well and truly opened to the remarkable dedication of social care workers and the under-appreciation of this sector by the wider public. We therefore quickly agreed that the Foundation's mission had to be to champion and support the social care sector, the incredibly dedicated individuals who provide care, and those who are looked after by the sector.
Reflecting on my younger years, I recall when my grandmother entered a care home. I distinctly remember a comment from a relative, who viewed a care home as a 'stepping stone to death', 'God's waiting room'. This sentiment, unfortunately, mirrors the misperceptions that persist about care homes. In reality, these facilities empower individuals to live their remaining years to the fullest extent possible, with dignity and respect. Although the COVID-19 pandemic has spurred a slight shift in perceptions, there is still much work to be done.
The culmination of these experiences led me to become involved in the Care Sector Fundraising Ball, which then led to the establishment of the wider Championing Social Care of which I am proud to be Vice Chair and which is hosted by the CareTech Foundation.
The Care Sector Fundraising Balls hold immense importance to me because they shed light on the often-overlooked social care sector. While the NHS garners much affection, social care remains in the shadows. Instead of succumbing to negativity and dwelling on issues such as underfunding and recruitment crises, it is essential that we adopt a more positive stance.
The Ball, like the other programmes delivered by Championing Social Care, serves as a platform to celebrate the remarkable talents and stories within the care sector. Among the countless narratives, there is one that is particularly close to my heart – the story of my mother during her time in care.
My mother had been a languages teacher, with a profound love for languages. However, her dementia began to affect her ability to communicate, limiting conversations to mere minutes. One day, I had the privilege of speaking to her carer, who shared an astonishing revelation. She told me, "Gillian is my friend. We have lovely conversations". This unexpected comment was a revelation to me. Despite the challenges posed by dementia, my mother's linguistic abilities remained intact, allowing her to engage in more meaningful interactions with her carer, who happened to be a fluent French speaker. Only after this did I learn that foreign languages are processed in a different part of the brain than one's native tongue. But my mother's carer had taken the time to learn about my mother and forged a connection that would otherwise never have been realised. Astonishing!
This personal experience exemplifies why I am so deeply invested in the field of social care. I have witnessed at first hand the transformative positive impact the sector can have on individuals' lives. The Care Sector Fundraising Ball echoes this sentiment to all those in the sector. We are immensely proud of our sector and there is no better way to celebrate it than by raising funds for social care charities.
In conclusion, my journey into social care has been one of enlightenment, dedication, and a heartfelt commitment to improving the lives of those in need. The path has been shaped by professional experiences, personal connections, and the unwavering belief in the value of social care. Together, we can continue to champion this sector and ensure that the remarkable stories within it are heard and celebrated.
And I can't wait for a great night celebrating with friends from across the sector!