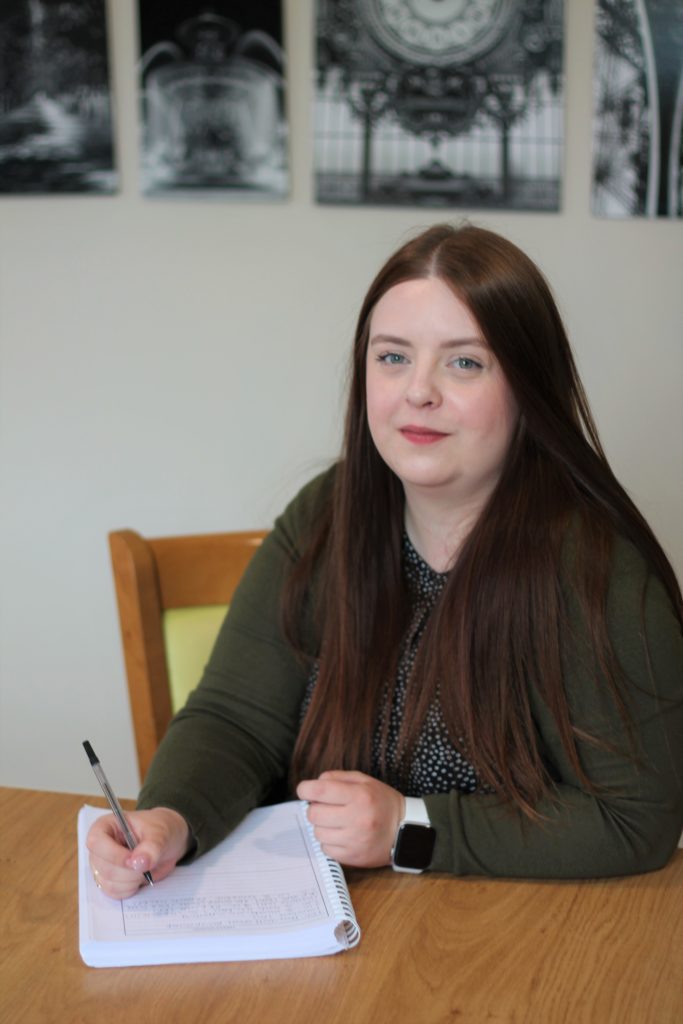 Chloe from Inspire Children's Services has shared with us her incredible journey to management and how she is determined to progress into a Registered Managers role in the near future.
I began my employment with CareTech in January 2019. I had worked in another childcare setting for seven years in a senior position for two of these and felt it was time for a new challenge. I was very excited to begin my new employment and keen to learn, as I had not worked with children with additional needs before and this was an area I was interested in learning more about. I was also excited about the further opportunities that were available within CareTech, for career progression, as this is something I was looking for in my new employment.
When I arrived at the Inspire Children's service on my first day, I was pleased to find that the staff and manager were very welcoming and I quickly settled in and began my induction. I received an excellent induction, which I really felt gave me the background knowledge and information I needed to support the young people who reside within the service.
By March 2019, I found that I was confident in my new role as a Support Worker. The support I had received from the management team and my colleagues was exceptional, and the training I had been provided with, both online and in-person, had given me the knowledge I needed to carry out my work to a good standard.
In March 2019, I took an opportunity for career progression within the service where I had worked since January. This was again, a new challenge for me as I took on my new role as Team Leader. This role required me to lead a team of Support Workers alongside the Manager and Deputy Manager.
I was one of three Team Leaders who would also lead shifts, support and supervise staff, and contribute more towards ensuring that the service was compliant with Ofsted and all necessary documentation was in place and kept up to date.
While in this position, I enjoyed learning about leadership within a residential setting, and much more about how we support children in care, and children with additional needs and disabilities. I enjoyed my new responsibilities and found that each day was rewarding, as I saw each young person in our care develop and learn. They are each so unique and working towards their own individual goals, which we can support them to achieve, and I have seen so many achievements.
In August 2020, I took another opportunity for career progression in a new role as Deputy Manager. as part of the application process, I submitted a statement to our Head of Service which detailed the position I was currently in, the position I was hoping to progress to and the reasons why I believed I was suitable for the role. Following this, I was offered an interview for the Deputy Manager position and I was successful in this.

I embraced my new role as Deputy Manager and continue to do so. I learnt quickly that the role of Deputy Manager came with a significant increase in my level of responsibility and duties; however, I enjoyed the challenged this had given me. In late August 2020 the homes established manager moved on to another company and I was then overseeing the home in a management capacity for a while until the current Manager was in post and inducted. It has been during this time I feel I have grown the most, both in knowledge, experiences, staff management, rotas, and finances and certainly within the regulatory framework.
I feel I have and continue to learn daily both from working through my leadership qualification and from my Manager. I am given autonomy and I am very much part of the decision-making at Birch in which we are, as a team developing the skills of the staff, improving documentation and also the overall look and feel of the home.
Throughout my journey, I have always strived to progress and in the future, I would like to progress into a Registered Manager post and grow and develop my own home. Caretech has excellent opportunities for career progression at every level and I am hopeful that I can continue to progress my career within the company. I enjoy working within Inspire and believe in the guiding principles as they relate to every aspect of the work we do to support the young people to reach their full potential.