This thought leadership article is written by Championing Social Care, Ambassador, Rob Martin, Executive Director at Anchor.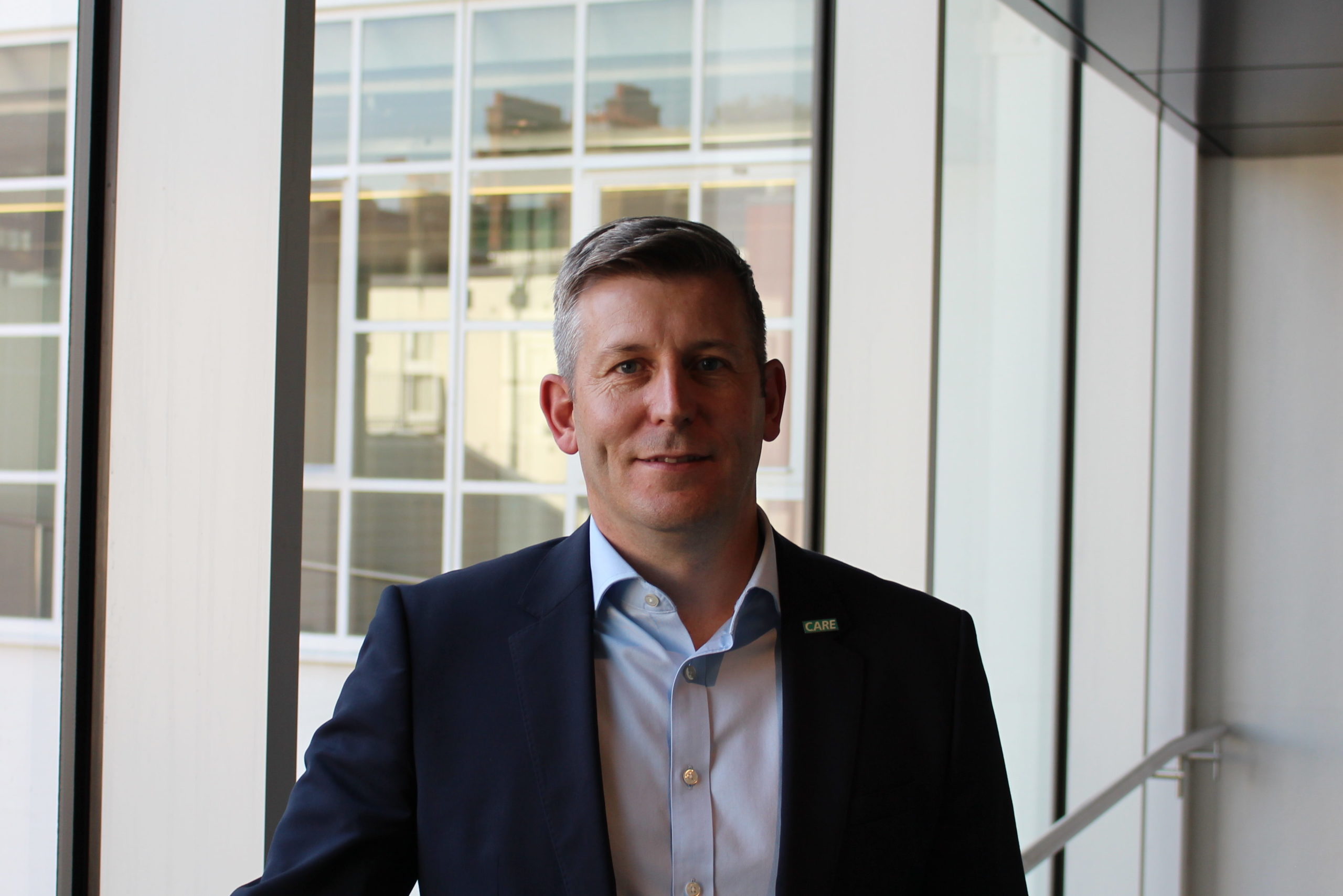 My journey into the care sector began a little over 20 years ago after spending the first part of my career serving with the 40 Regiment in the Royal Artillery. I was with the military for nearly seven years and the experience provided me with valuable leadership skills and led me to travel extensively, meeting many people along the way.
When I started to look for a new role, I knew I wanted an environment where I could make a difference while utilising the core service skills I had gained working in the military. The social care sector really stuck out to me as I discovered a common ethos and knew it was an area where I could have a positive impact on others. One of my first roles was as a registered manager in the North West. I immediately found the work extremely rewarding and really enjoyed making connections with the people I worked with and cared for. In my current role as Managing Director of Care Services at Anchor I still feel this way.
One of the great things about the social care sector is that it attracts a diverse workforce who share the aspiration to make a real difference in people's lives. As England's largest not-for-profit provider of housing and care for older people, we are passionate about helping people enjoy later life and our colleagues do this every day. We live by the values of accountability, respect, courageousness and honesty and they go hand-in-hand with making sure we enable a great and diverse place to work. At Anchor we are proud to have four Equality, Diversity and Inclusion Colleague Networks to make sure our culture is inclusive to all and a reverse mentoring scheme which partners colleagues with senior managers to foster deeper understanding of experiences and challenges faced by people from diverse backgrounds.
As an organisation that cares for so many, we really value our colleagues and offer support to help them grow in their careers and balance their work with their other responsibilities and passions. We've also launched several initiatives to encourage physical and mental wellbeing for residents and colleagues alike. We actively encourage our colleagues to be themselves and it's always amazing to see them bring their gifts into our care homes and use them to enrich residents' lives.
At Anchor we have colleagues who have come from various industries who have been able to bring their experiences and skills to the social care sector. A key part of our Business Plan is creating more opportunities for colleagues, and we have a range of comprehensive training and professional development opportunities for colleagues to make the most out of their career.
Many colleagues also continue to pursue their talents outside of their role at Anchor. I was amazed to find out about one colleague, Danielle, who played for England in last year's Rugby League World Cup. Danielle, who works as a housekeeper at an Anchor care home, was born in Wakefield and plays for the Leeds Rhinos. The home where she works plays her matches for residents which they really enjoy. Danielle also regularly talks with residents about rugby and her experiences. This is just one of many examples of colleagues who use their talents to enhance the lives of residents.
We also have some very talented artists in our care teams. Shayla is a gifted singer who has been a care assistant at Anchor for over three years. She has had a passion for singing from a young age and is very active in her local choir. She engages residents in music activities and encourages them to use instruments and join in singalongs. She helps residents find music they love and enjoys singing carols with them during the festive season.
Throughout my career in social care, I have learned that the people really make the sector a special place to work. Celebrating our fantastic colleagues and their hard work inside and outside of the workplace is very important to us at Anchor and our Colleague Awards do just that by offering recognition across the organisation.
I am thrilled to support Care Sector's Got Talent because it is another way we can shine a light on the amazing talents of people working and using social care. The event is a fantastic opportunity to recognise the diverse talent across social care and bringing people together from the wider sector goes a long way to highlight the passion and dedication within it.
At Anchor, we strongly believe that those who care for older people have an extremely valuable role in society and are dedicated to nurturing and celebrating the skills and talents of our colleagues. Working in social care can be challenging but it is very fulfilling work where you can make an undeniable contribution to the lives of others. There are many different paths to a career in care and I encourage anyone considering entering the sector to talk to people who work in care. There is no better way to get an inside view than to speak with the people who are dedicated to residents and make a positive impact on their lives every day.