This thought leadership article is written by Anthony Duhig, Chief Commercial Officer, Person Centred Software.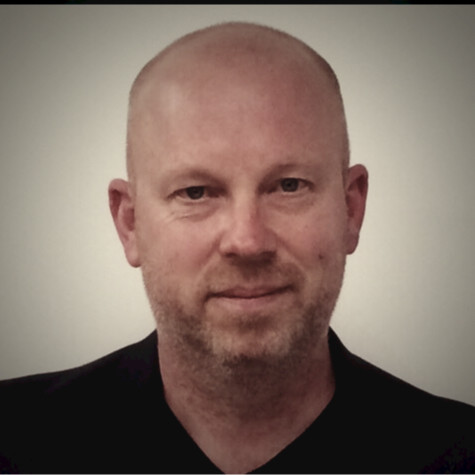 I often changed jobs in my early career and struggled to find something I truly enjoyed. I remember tallying up how many roles I had held and was surprised at how many I had done. From courier driving in London to working in restaurants and even becoming a bit of an expert in curtains and cushions due to a spell in the soft furnishings department at Debenhams! I'd had many jobs but hadn't found anything I was passionate about – I was simply working for money to pay the bills.  
My journey into social care began accidentally. It was 2004 that marked a turning point in my life; that's when everything changed. I didn't go looking for social care; it found me when I got hired by a small technology company based in Leatherhead, which had the aim of helping care homes operate more efficiently by moving their enquires, staff timesheets, care plans and invoices from paper to digital.  
Back then, an important part of my role was to visit care homes in person across the country to show them how technology could help. What struck me most on my travels was how dedicated and passionate the care staff were, from the home manager to the deputy, carers, and nurses. Everyone I met had a kind nature, and I could see everyone wanted the best for the residents. 
Being in care homes every day of the week, you could see how challenging the role was at times. It was often the case that I showed up at the care home after a sad or difficult event had just occurred. But the care staff I met always had a smile on their faces, humour and banter between them, and they always made me laugh. After years of job hopping, I suddenly felt I'd found something I enjoyed doing and could get behind; it was all about the people I met working in social care. 
Seeing how much the staff wanted their residents to be comfortable, happy, active and looked after was a humbling experience. I remember thinking that if I could contribute to this, even in a small way, I would feel much more fulfilled with my work. So, I wanted to do more for the sector, and in 2013, I had the opportunity to join a small technology start-up business called Person Centred Software. The owners had designed a proof-of-concept Care App with the simple vision of providing technology to transform the lives of people receiving and working in care. I had positive feelings about the company's vision and ethos and how their new technology could help transform the sector.  
From 2013 to 2017, I travelled around the country again, visiting hundreds of homes, excited about how we could help to improve the lives of those being cared for by providing a mobile-based Care App, which also enabled carers to spend far less time on paperwork and administration and more time looking after their residents.  
Our first customers' feedback was so positive; it was, and still is, a buzz to see managers, nurses, and carers react positively to using technology to improve care. Staff can also see how their lives would be transformed by having the information they need at their fingertips, reducing stress levels and making the workplace happier. 
Fast forward to 2023, and we now see Care App and Care Planning technology widely used across social care, with around 60% of care homes now digital and even the government making funding available to care providers to ensure that 80% are digital by March 2024.   
As I look back on my journey in social care, it's been all the people, the humour and the enjoyment taken from trying to help people who want to help others, and I have enjoyed playing a part in improving care through the use of technology.  
I've always thought social care should be celebrated at every opportunity, so when we learned about the chance to be involved in the Care Sectors Got Talent, we jumped at it. We felt it gave a platform to people to show their talents in a fun way and also celebrate the fantastic work done every day by people who work in social care.  
To anyone looking for a career, social care is a great place to be, as it offers the chance to work alongside brilliant and caring colleagues. Every day you can positively change the lives of people who are in need of help and support.  
About Person Centred Software:
Person Centred Software offers a wide range of products, including the UK's most widely used Digital Care Planning System; used by over 3,500 care providers throughout the UK, this fully mobile, icon-driven and easy-to-use system allows care staff to record over 50 care notes per resident per day. Something that is not possible on paper or with many other systems.   
Person Centred Software's other products also focus on digitalising care. They include ATLAS eMAR, a visitor management system (Digital Reception), Oomph Wellbeing & Activities, a Maintenance and Asset Management tool and a Nursecall Messaging Service.   
With Person Centred Software's products, care providers can reduce time spent on paperwork, give staff more time to spend with residents, get support with regulatory compliance and improve the quality of care for residents.