A very special day in the calendar, hundreds of care homes and organisations will be celebrating older people on Sunday 3rd October and as part of Care Home Open Week
Every October, Silver Sunday bursts into life across the UK, bringing colour, variety and joy to the older people in our communities with tea parties, art classes, tai chi, walks, walking football, boat trips, virtual dance-a-thons and celebrations. Now in its tenth year, the event also aims to tackle the loneliness and isolation felt by many older people by providing social activities to encourage them to get out, try new things and meet new people.
Since it first began in 2012, hundreds of care homes including Bupa, HC-One, RCH, Anchor Hanover, Bluebird and Sanctuary Care have taken part in Silver Sunday. Part of the biggest celebration of older people in the country, these events bring huge amounts of joy to residents and are also an opportunity to build long-lasting relationships with the wider local community.
This year, as well as the national day in October, Silver Sunday is collaborating with Championing Social Care to support the first ever Care Home Open Week in June. During the week, care providers will be putting on extra special Silver Sunday activities to celebrate their older residents.
There is no such thing as a 'typical' Silver Sunday event, but many care providers in previous years have taken part with fantastic festivals, parties and tea dances. Trips to local landmarks or the seaside, art competitions, dance classes, poetry readings, yoga classes have also been hugely successful. In 2020, despite the pandemic, we saw communities rally round to find creative ways to get involved, including local Mayors delivering afternoon tea boxes, local schoolchildren sending handmade cards and virtual sing-a-longs.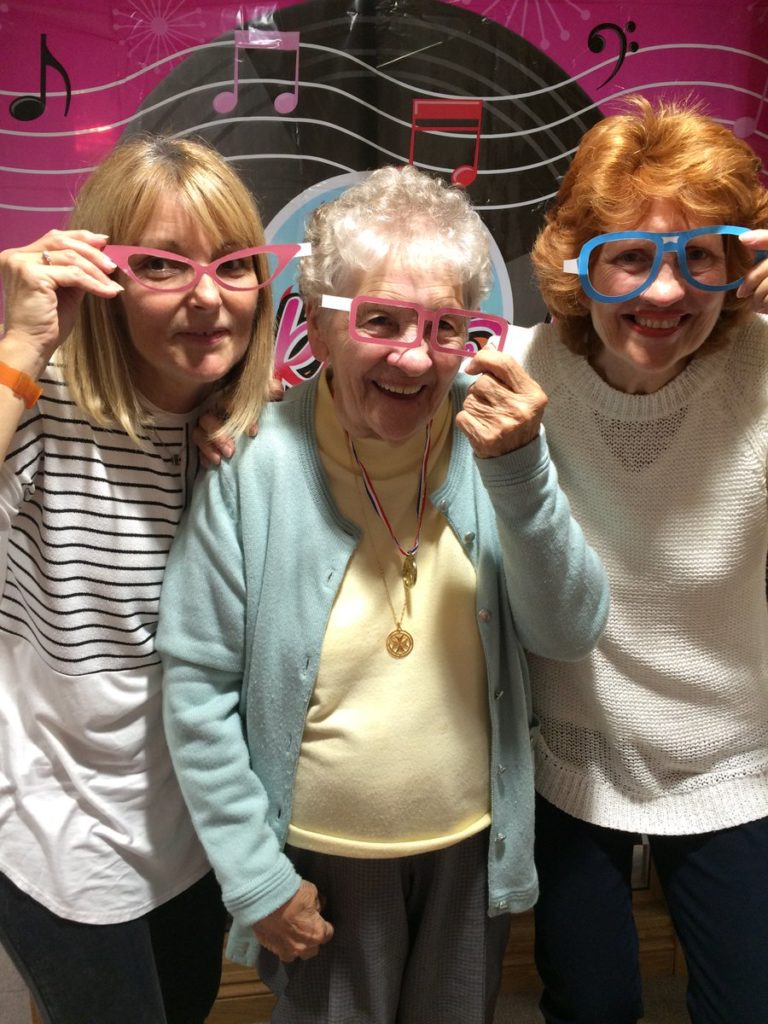 "We are always thrilled with the way care homes bring Silver Sunday to life and the imagination and care that goes in to creating such wonderful events is wonderful to see. Something to look forward to after a horrendous year, it is always such an uplifting occasion which reaches beyond care homes and into the wider community. And it's great fun." Christabel Flight, Silver Sunday Founder
This year, we have a very bold ambition for 2021 to double our impact through 2,000 events reaching 100,000 older people nationally creating more time, places and spaces to give older people the opportunity to thrive. Care homes up and down the country have already pledged their support, no matter what Covid throws at us, and are making plans for this year's celebrations.
We encourage everyone to be a part of the national initiative and use Silver Sunday as a platform to build ongoing relationships with your local community which reach far beyond the day itself, including residents' friends and families, local charities, entertainers and performers, Councils, schools, Scouts and Guiding groups.
Important: Please regularly check the latest government guidance on social distancing and coronavirus safety measures in the run up to your event.
To get involved with Silver Sunday during Care Home Open Week register your care home today.
Silver Sunday is the flagship programme of the Sir Simon Milton Foundation, a Westminster-based charity which helps young people to aspire and older people to thrive.
If you have any questions or would like to find out more about how to take part in Silver Sunday, please contact: Lucinda Hurrey email: ku.gr1701778907o.yad1701778907nusre1701778907vlis@1701778907ofni1701778907 or telephone: 07890 380 238
You can also find out more on our website silversunday.org.uk or follow us on Twitter, Facebook and Instagram @SilverSundayUK.