Championing Social Care with Purple Tuesday to lead on improving the experiences of disabled people in the social care sector.
Across the social care sector, there is a need to drive better awareness, understanding, knowledge and best in class practice for disabled people, both as service users and members of staff.
Over the last three years, Purple Tuesday – created and coordinated by Purple – has become the #1 brand for improving the disabled customer experience. Organisations commit to making changes to their activities and wider practice to raise the quality of their service for disabled people. Purple is also a leader in disability employment issues.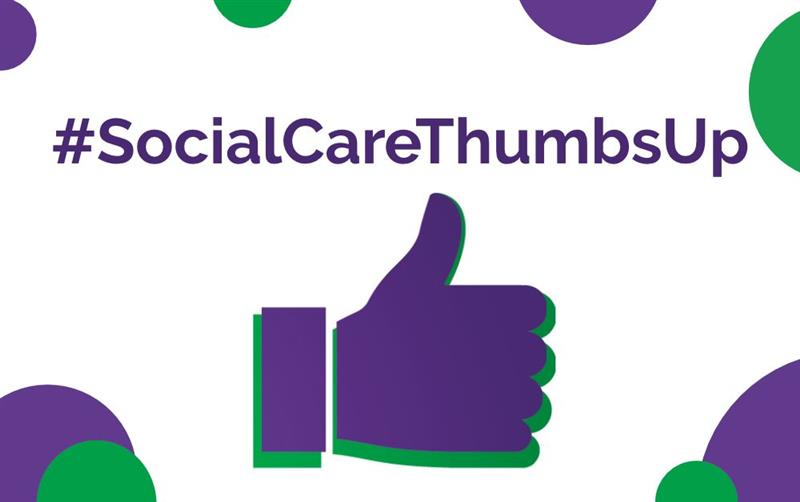 The Covid-19 pandemic has shone a very bright light on the need across the social care sector – including elderly care, learning disability and mental health services – to demonstrate the quality of care to both disabled users and staff. The rise in people experiencing mental health conditions has been exponential and has become one of the greatest challenges to organisations addressing the wellbeing of staff and customers.
Purple, the cross-sector Championing Social Care initiative and CareTech Foundation are coming together to celebrate Purple Tuesday in Social Care, and we want you involved to make a real difference.
Mike Adams, CEO of Purple has commented "This is the perfect partnership to create a step-change moment for disabled people in social care. The sector is in an ideal place to be pioneers and model best practice for disabled customers and staff."
We are asking the social care sector to commit to raising awareness and implementing a practice that works to improve the experience of disabled uses and customers of your services. A key way in which you can get involved is by celebrating Purple Tuesday on 2nd November, using this day as an opportunity to share what you already do and contribute to a new disabled customer experience. We are also asking the sector to commit to better understand the needs of disabled staff, which is not just the right thing to do but will improve recruitment and retention opportunities for existing and potential employees.
Avnish Goyal, Chair of Championing Social Care and Chairman of Hallmark Care Homes, explained the importance of the social care sector getting behind this new initiative: "While the social care sector provides significant support to those with disabilities, we should be leading the way in making the customer experience accessible. Championing Social Care is excited to be partnering with Purple Tuesday, working together to provide an accessible experience for service users and improving support for team members with disabilities."
Jonathan Freeman, CEO of CareTech Foundation, said "Those with disabilities who need the amazing support of social care providers should not be considered as the passive recipient of services but treated with the respect and attention of the consumers that they are. Equally, as one of our largest workforces in the country, the social care sector needs to shift the dial on recruiting and supporting staff with disabilities. The joint initiative is the CareTech Foundation's most ambitious attempt to date to deliver real meaningful change on these vital issues."
To get involved is easy, all that is asked is each organisation makes at least one new commitment to improve the customer experience. This could be as simple as reviewing your website to identify where you can make improvements, provide your staff with training to help them confidently communicate with disabled people or providing training and awareness opportunities for your staff, helping them to understand hidden or invisible disabilities.
On the 8th of September at 3 pm, the team at Purple are hosting a webinar, for Service Managers and Care Teams to learn how to improve their customer experience and workplace for disabled people. Register today, for free to join us!
The session will provide you with practical ideas and share examples from different sectors that have already made changes to improve the experience of their disabled customers.
We would love for you to get involved and support your disabled customers and team members to have a better experience. If you would like to find out more and get involved in this initiative, email – ku.gr1701778511o.noi1701778511tadnu1701778511ofhce1701778511terac1701778511@erac1701778511laico1701778511sgnin1701778511oipma1701778511hc1701778511