Care Sector Fundraising Ball
The 4th annual Care Sector Fundraising Ball was held on
Saturday 30th September 2023!
A record total of £426,852 was raised by the end of the night. Funds will be shared between our beneficiary charities, The Alzheimer's Society and the Care Workers' Charity.
Watch the highlights video below, and register your interest in being part of the 2024 event here.
Care Sector Fundraising Ball 2023 Headline Partner

Charity Partners
For 2023, all proceeds raised will be split evenly between our two nominated charity partners: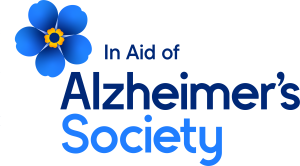 Alzheimer's Society is the UK's leading dementia charity. The charity campaigns for change, funds research to find a cure and support people living with dementia today.
---
Highlights – Care Sector Fundraising Ball 2022
The 24th of September 2022 marked the third annual Care Sector Fundraising Ball. Hosted by Championing Social Care, the event was an unforgettable night, celebrating and recognising the milestones, innovations, and some of the wonderful people in the industry.
For those of you that missed it, 2022's event was a memorable night. With over 500 guests in attendance and a total pledge of £408,000 raised for the Care Workers Charity and Alzheimer's Society, it was a record-breaker!
After the success of the night, we spoke with Jonathan Freeman MBE, CEO of the CareTech Foundation and Vice Chair of the Care Sector Fundraising Ball Organising Committee, who said:
"We are very grateful to our guests who gave so generously on the night. We know that the Care Workers' Charity and Alzheimer's Society's work is essential. Charities need our support more than ever as we head into the cost of living crisis and as they continue to provide essential services to vulnerable people. We look forward to seeing what both charities achieve with this record donation from the Ball. We know these funds will make a huge difference to the charities."
Uplifting and showcasing the brilliant work of care workers is something we try to do as openly and often as we can. The Care Sector Fundraising Ball gave us a perfect opportunity to show our appreciation to all the professionals within the care industry.
We would like to take the time to say thanks to everyone who attended and supported the night, to Championing Social Care for hosting, to our partners for celebrating with us, and, once again, to all the amazing people making the impossible possible within the industry.
The Care Sector Fundraising Ball is pushing itself further than ever. With 450 incredible guests, we have the ambition to deliver a socially conscious event, considerate of our environmental impact and support wider charities and social enterprises wherever we can.