The finalists have been announced for Championing Social Care's flagship programme, Care Sector's Got Talent!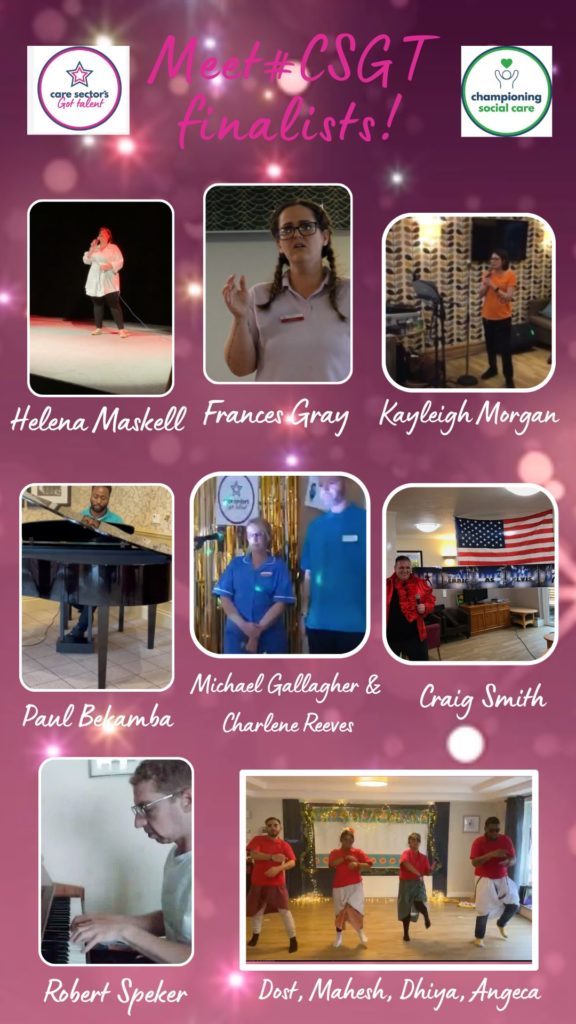 Eight gifted care professionals and residents from care homes across the United Kingdom have been selected to perform at the grand finale on 20th April at Derby Arena.
Championing Social Care's 'Care Sector's Got Talent' is thrilled to have a variety of unique talents showcasing at the Talent show, including singers, pianists and dancers. Helena Maskell, Frances Gray, Kayleigh Morgan and Craig Smith will be livening up the Finals with their exceptional singing. Paul Bekamba and Robert Speker, have been recognised for their extraordinary piano playing and singing abilities, whilst Dost, Mahesh, Dhiya, and Angeca have been shortlisted for their electrifying dancing skills. Michael and Charlene will be singing a powerful duet.
Care Sector's Got Talent, first established two years ago, is a showcase of diverse talent from across the care sector. It is often uncommon for care staff or those who receive care to have the opportunity to showcase their talent through such memorable experiences. The show has been a fantastic outlet to support the mental health of people in the world of care.
The grand finale on 20th April will be hosted by the fabulous Angela Boxall, Chair of 'Care Sectors Got Talent', and CEO of Majesticare Care Homes. She will be joined Dan Blake, Co-Founder of Florence, and The Caring View Founders, Mark Topps and Adam Parnell.
This special event is sponsored by Florence, Marr Procurement, Person Centred Software and EF-Group, along with support from Hire Frequencies, Caring Times and The Caring View.
Judges to this year's competition include; Hilary Woodhead, Executive Director of NAPA, Sanjay Dhrona from the Close Care Home, Sarah Hyman from Caring Times and Rob Martin from Anchor.
The Finals will also be live streamed and hosted by Majesticare, COO Angela Boxhall and at the backstage the care sector's very own 'Ant and Dec' – Mark Topps and Adam Purnell will take the lead. Find details on how to download a fun Activity Pack for care homes and for the Live Stream here.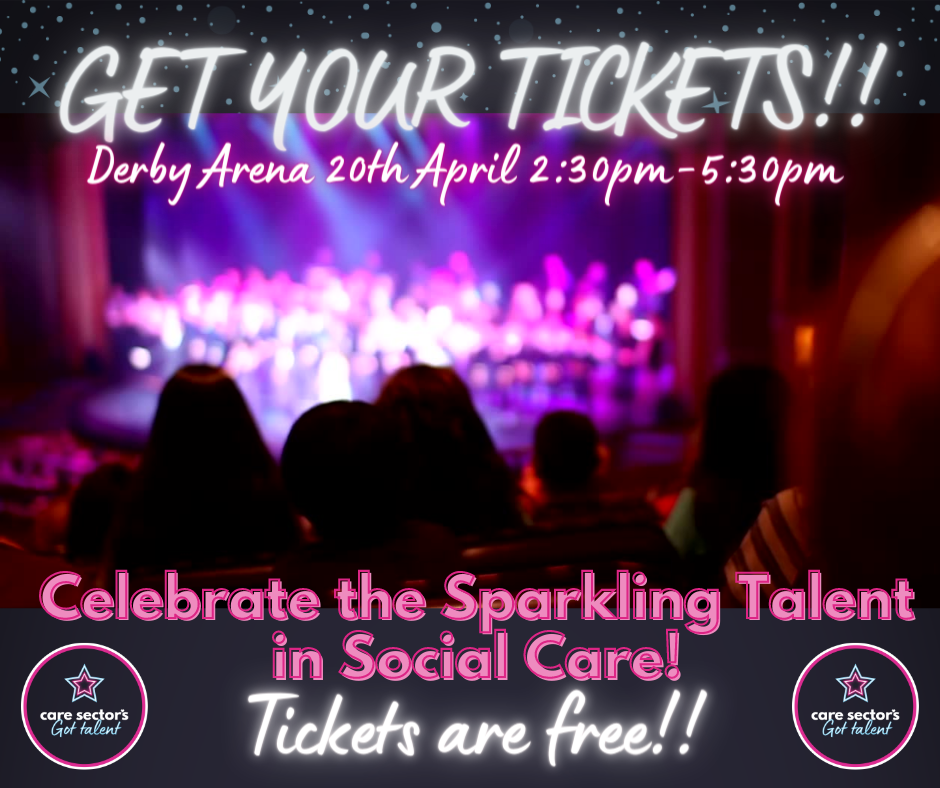 The winner will be awarded an Amazon Alexa Echo 5 and a £500 Love2Shop Voucher. The winner will be invited to perform at the Care Sector Fundraising Ball on 30th September later this year.
Niharika Noakes, Director of Championing Social Care said: "We all know the social care sector is full of hidden talents but it is outstanding to know that all of the UK will get to witness the magical performances of these incredible performers and entertainers. We are so excited to see them perform at the final and wish all the contestants the very best of luck!"
Angela Boxall, Care Sector's Got Talent Chair and Majesticare Care Homes CEO said: "It is a huge honour to celebrate the amazing talents within the care sector. We are part of a very special sector filled with talented and gifted people, we are so excited for this year's grand finale!"

Finalist Craig Smith said: "This is the best news for me and my family to have been chosen to take part as a finalist – I always sing for my care home residents and family and now I will get to perform my Elvis Presley songs for all of the UK."
Finalists Dost, Mahesh, Dhiya, and Angeca shared: "We feel grateful to be a part of such a big event. Being a finalist in such a prestigious event has given us so much joy and happiness that we get to share our culture with so many in the UK. We wish good luck to all the finalists and look forward to having fun at the Finals!"