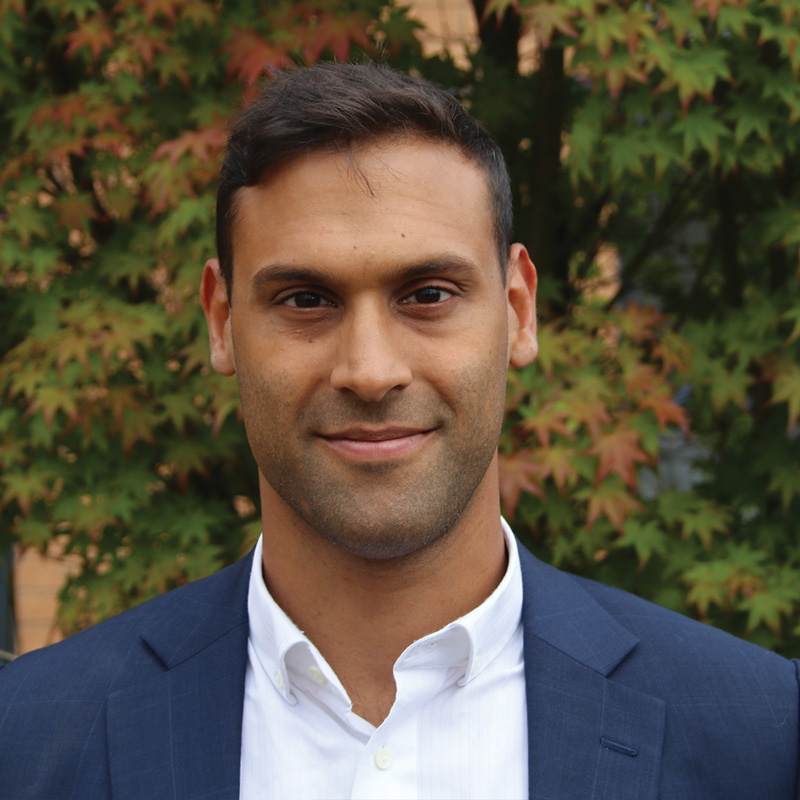 Alex, one of our Ambassadors, is the Founder and CEO at Mirthy, a startup that brings online speaker events into the comfort of older adult's living rooms. Launched in response to Covid-19, in less than six months Mirthy now delivers online talks to over 10,000 people at home. Alex is also Chairman of Care Innovation Hub and was previously CEO at The Care Workers Society from 2016 to the end of 2018, a key benefactor of Championing Social Care. Alex is intent on solving problems in the ageing and social care space that have a huge impact on society, in particular tackling social isolation and loneliness of older adults.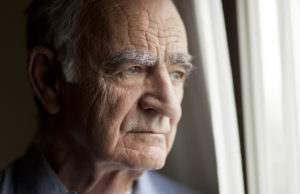 Are you feeling lonely? Or do you think that a loved one might be?
The truth is, elderly loneliness is a growing problem.
While we're increasingly living longer and healthier lives, social isolation has spread in equal measure.
Despite technology connecting us more than ever, it's still so easy to miss real human connection in our older years.
In this article, we'll look at why elderly loneliness is an issue and what we can do to help both ourselves and our loved ones.
But first, let's take a look at loneliness itself…
What Is Loneliness?
Loneliness is the feeling of social isolation due to a lack of human interaction.
With bereavement, chronic health issues and mobility problems affecting older adults, it's no surprise that it's a feeling we might all have to face someday.
Why Is Elderly Loneliness a Problem?
Not only is there an increasing strain on health and social care services, but there's also a greater incentive for older adults to remain in their own homes for longer.
This can be beneficial for a couple of reasons:
Being able to stay in a familiar environment, close to loved ones.
Avoiding the physical and emotional burden of entering a residential care home, full-time.
However, there's also a potential downside to this trend.
With the inevitable health problems associated with getting older, it can become increasingly difficult to remain an active part of the community.
If an elderly person suffers from mobility problems, for example, performing simple activities of daily living or accessing local services can become challenging.
This is where many families have come to rely on homecare services for daily help.
Homecare for the Elderly
Homecare as a service is in increasing demand as we opt to stay at home over residential care.
Numerous services are offered, from help with washing and dressing to assistance with cooking and cleaning and even supervision performing household administration, like paying bills.
And while the services offered are excellent in their scope and range, it's all to easy for older adults to spend a large proportion of their days at home alone between visits from care workers.
This can have a significant effect on health and wellbeing.
However, it's only when we recognise the causes of elderly loneliness that we can begin to tackle it…
Causes of Elderly Loneliness
Retirement
Loneliness might start with retirement.
As soon as an older person leaves the stability and routine of employment, with all the human interaction it provides, social bonds are often broken.
This can easily lead to general malaise and restlessness.
Bereavement
Frequently, older adults have experienced bereavement, with the passing of spouses and loved ones.
Adjusting to a more solitary existence after spending most waking hours with another person can be a difficult change and place a lot of pressure on close family.
Living Situation
Often older adults may continue living in large, unoccupied houses, possibly remote from their immediate family.
They might also have increasing difficulty with local transport, especially if they stop driving or live in the countryside with patchy public services.
This can make access to social connection even harder.
Mental Health
If an elderly person suffers from a mental health condition such as Alzheimer's, behavioural problems may mean integrating into the community becomes more challenging.
While society has become increasingly aware of such conditions, the simple logistics of supervising an elderly individual can place extra constraints on some families.
Communication
Communication issues can also make socialising less appealing, especially for those who are visually or hearing impaired.
After all, without being able to hear what's said in a conversation, it's natural to avoid interaction and possibly retreat into your own world.
Physical Health
Physical issues such as arthritis can make it hard to visit friends, get out of the house or engage in preferred hobbies.
If a person is struggling to participate in their community, they rely on friends and family to visit them, which often reinforces the feeling of being cut off.
Each case of elderly loneliness will differ, however, and if there's a feeling of isolation, it may be for different reasons.
Loneliness can certainly be a difficult emotion to process and will present in a variety of different ways.
Signs of Elderly Loneliness
Depression
One common sign that might be linked with loneliness is depression.
Depression can cause a significant deterioration in mood and general wellbeing, making a sufferer withdraw even further from the people around them.
This might seem strange to friends and family, and maybe even the individual.
We know that it's important to spend more time around people when such feelings strike, but for many, it's impossible to muster the energy and motivation.
Behavioural Changes
Elderly loneliness can also cause people to behave differently. They might become lethargic, showing little willingness to get out of bed, or leave the house.
It might also present as a loss of appetite or reduced fluid intake.
However, in contrast, loneliness might also cause someone to become more energetic or talkative as they seek to alleviate their symptoms.
They may want to converse on the phone for longer, for example. Perhaps they become more inclined to purchase objects online or engage in small talk with door-to-door callers.
Health Issues
Health issues can be a mirror for what's happening when someone feels lonely.
After all, there's an intrinsic mind-body connection and if mood is adversely affected, it can easily translate into physical symptoms.
Common health conditions may, however, go unexplained, especially if the individual gets comfort from visiting the doctor and the interaction it provides.
In this way, health complains may also be a call for attention.
Verbal Signs
It's unusual for someone to admit that they're feeling lonely, especially in the older generation, who might not be used to discussing their emotions.
However, it's important to read between the lines and pick up any signs from conversation that may indicate a problem.
Lending a compassionate ear might be just what that person needs to feel the confidence to open up.
How to Reduce Loneliness in the Elderly
Once elderly loneliness has been established, it's important to address the subject gently. The first step may be talking to the GP to see if there are any services or resources in the local area which may help.
Get a Health Check Up
If elderly loneliness is caused by mobility issues, would a physiotherapy assessment be beneficial? Perhaps some strengthening exercises or a rehabilitation class might help.
Getting a hearing test and possibly a hearing aid might also increase confidence in social situations.
Embrace Technology
If an elderly individual isn't comfortable with technology, might they benefit from some tuition?
While it may not be an option for some, learning how to use a smartphone or computer can enable video calls with friends and family who may not be able to visit in person.
Learn a New Hobby
As we get older, we can easily continue doing what we've always done, becoming less inclined to try new things.
While it may be more challenging to pick up new activities, however, scientists have shown that the human brain can continue to adapt in later life.
Embracing curiosity can allow us to break out of the loneliness cycle, providing a way to meet new people, with the added satisfaction of learning new skills.
Volunteer
Older adults have a range of experiences and skills that they can share with others and volunteering provides the perfect vehicle to do it.
Altruistic activities have also been shown to add to a sense of wellbeing.
Focusing on others can stop people becoming trapped in cycles of introspection and negative thinking.
Access a Community Activity
This is where Mirthy really hopes to play a part in reducing elderly loneliness.
By accessing the care homes and residential facilities for day clubs and respite services, we hope to bring older adults together for a range of activities.
Bringing people out of their homes and into their community, we want to empower human connection and create strong, stable support networks for those in need.
This article was written by the team at Mirthy. To find out more information visit our website – mirthy.co.uk.