Vincent Buscemi, Partner and Head of Independent Health and Social Care
I came to England from the United States in 1994 after graduating from university. It was not my first journey to the UK; I had come here on a study abroad programme a couple of years earlier and came back to do a bit of travelling during a gap year between university and post-graduate study. Long story short – I never returned to live in the USA.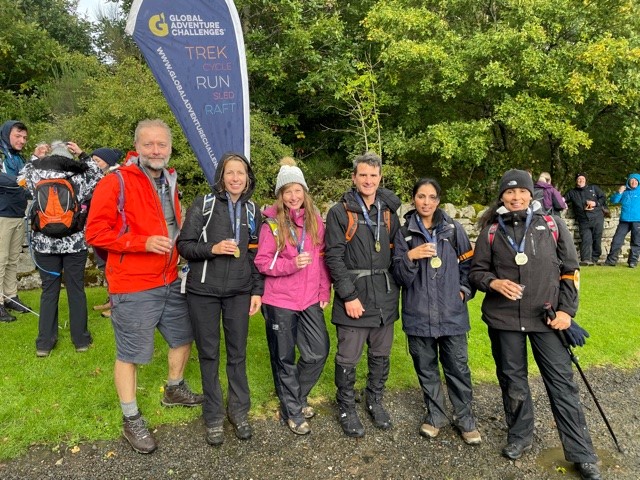 I started working in a care home to earn some money to fund my stay here in England and it changed my life.
I had never heard of "care homes" before moving here and so I had no idea what they were or what went on in them.
Nevertheless, I loved it from the start.
I had a job that put me in contact with people who needed help, families who were so kind and grateful for the support we provided, residents who were lovely to be around, to hear their stories and learn about their experiences. Most of them could not believe a young man from America was working in their home and as you can imagine I heard many stories about "the War".
It seemed everyone had a story about some Americans stationed "over here" and boy did I learn a lot about the UK and myself.
I threw myself into the work and wanted to become a manager but not being a nurse was a limitation but not a problem. The company I worked for was very supportive and trained me in all aspects of operations and the business side of things; they were lovely to work for. I became operations and commercial manager, and that is when I started thinking about expansion. Why not build more homes – how hard can that be? So with the support of the company, a very tolerant bank manager and a box of coloured pencils my colleagues and I designed a care home, drafted a business plan and started a new journey in not just operating a care home, but in designing and building too.
I stayed in care for over 10 years and as my interest evolved more to the regulatory and legal side of things, I started to study law part–time – funded by the company. I eventually graduated from law school and completed a Master of Laws in Medical Law and decided to qualify as a solicitor at which point this meant leaving care…or so I thought.
Imagine that an American Solicitor – no one back home knew what I was on about – so, is that like a lawyer? Do you have to wear a wig and gown? I received many comments like that from friends and family. But, no I would say – I draft contracts, advise on regulations and buy and sell businesses.
Fast forward…I have been with Bevan Brittan for 20 years now and I am currently heading up the Independent Health and Social Care Group, a multidisciplinary team made up of corporate, commercial, real estate, banking and finance, regulatory, insurance and employment colleagues – who together advise operators, providers, funders, investors and developers in the health and social care sector. We are a multi-award-winning team of subject matter experts and sector specialists who have the privilege of working with so many health and social care clients.
Social care is something myself and my colleagues are incredibly passionate about – as you can see I have been in the game for 30 years now – this is not just a job – it is my life's work.
My personal view is that not all the issues facing the sector can be resolved purely through financial means. Ultimately for me, health and social care are intricately linked and so need to be viewed as a whole system not as separate sectors. If we look at the way healthcare is provided and the crucial role social care plays in so many care pathways then it makes sense to see them as a single service albeit with some important differences and characteristics. I am pleased to see the Secretary of State for Health and Social Care is starting to think along these lines – I have been banging on about this type of integration for over 20 years! It seems obvious to me that issues such as policy, funding, regulation, etc. need to be considered in the round if real and positive change is to be achieved.
The workforce is of course at the heart of this change. Individuals providing care either in a home setting, care home or hospital are all carers. Clinicians or not, hospitals or homes, all are as important as each other and recognition of this will go a long way to solving some of the social care crisis. Raising the profile of and celebrating the contribution of carers in social care settings is essential. It is clear that recruitment and retention of carers are crucial for quality and I hope to be able to help champion the role of social care and the career opportunities available within it – after all, I created a 30-year career in social care with no prior experience at all in the sector and if I can do it then I am sure so many more can too.
I believe that real change can be made and I and my colleagues at Bevan Brittan are delighted to be supporting the Championing Social Care agenda so that together we can help to make a real difference.