Championing Social Care is delighted to announce Lifeways Group has joined the initiative as a founding patron. This is great news for the initiative and will bring a wealth of expertise and financial support to all its flagship programmes including Care Sector's Got Talent; Care Home Open Week; Care Sector Fundraising Ball and #SparkleForSocialCare. Lifeways will add even more value to the initiative and help to strengthen its presence in the care sector. The charity's unique insight with working with some of society's most vulnerable people will also be invaluable.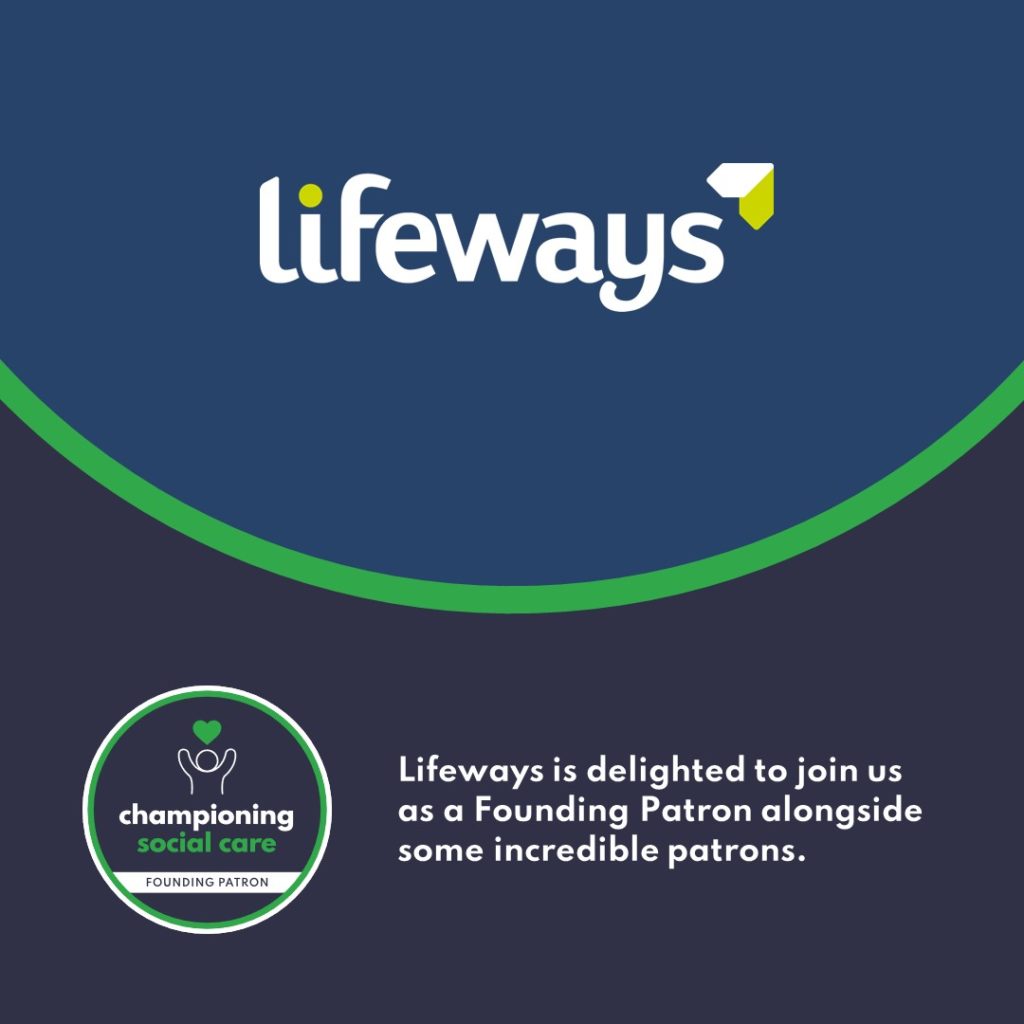 Championing Social is a volunteer-led group of leaders from across the social care sector. The vision is to ensure a wider and deeper public understanding, appreciation and respect for social care.  The initiative has gone from strength to strength since its inception in 2018 and its flagship programmes are now a key part of the care sector calendar.
Mark Beadle, Lifeways' Chair, shared, "We're delighted that Lifeways will be supporting the great work done by Championing Social Care. The work done each and every day, by our kind, compassionate, and caring colleagues at Lifeways and across the care sector needs to recognised, celebrated, and shouted from the rooftops."
Niharika Noakes, Championing Social Care Director, shared, "We are pleased to have the support and expertise of Lifeways Group to guide us in shining a positive light on the social care sector. We have been working with Lifeways on our flagship programmes and we are grateful for their guidance and expertise in the care sector.
"We are delighted to welcome on board, Mark Beadle, Chair of Lifeways Group, who joins us as Championing Social Care Ambassador. With the support of Lifeways, we hope to continue supporting the community through our initiatives, and deliver lasting impact."
About Lifeways:
Lifeways is the UK's largest team of support professionals providing support for adults in the community. They support adults with diverse and complex needs, including learning disabilities, autism, physical disabilities, acquired brain injuries, and mental health conditions. As the supported living sector's largest team of professionals, Lifeways' extensive experience and national reach mean they deliver extraordinary support to adults, enabling them to live fulfilling and independent lives in the community. Within the organisation, 11,000 colleagues currently support almost 5,000 individuals who live in their 1,500 supported living and residential services across England, Scotland, and Wales.