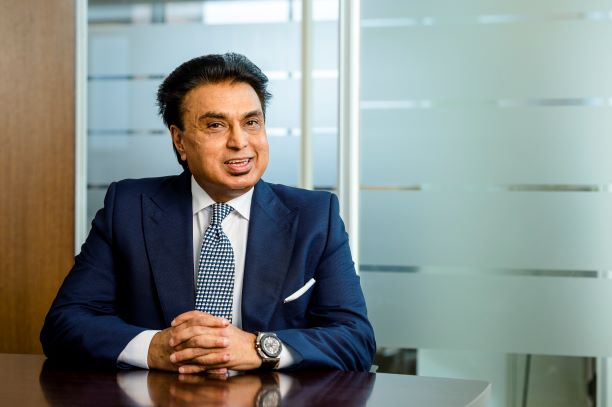 Championing Social Care is delighted that Ambassador Farouq Sheikh has been awarded an OBE (Officer of the Most Excellent Order of the British Empire) for his work in specialist social care in the business sector, as part of Her Majesty The Queen's birthday honours list.
Farouq Sheikh founded CareTech plc with his brother Haroon Sheikh in 1993. From a single small care home, the company has grown into one of the largest and most respected providers of specialist care services in the UK. The Group now operates more than 550 residential facilities and specialist schools around the UK, employs more than 10,000 staff, generating revenue of c. £400 million p.a., and supports over 4,500 service users. Through its investments in MENA, CareTech also operates the largest network of outpatient mental health clinics in the UAE and is developing specialist social care, education and training services for the local market and expanding into the wider Gulf region.
"I am proud and humbled to receive this award. I accept it with deep appreciation on behalf of my brother, Haroon, and I as well as all of the CareTech family who have supported us on our journey. Together, we have jointly created one of the leading UK care home providers, CareTech. The success of CareTech continues to gain momentum, as does the good work of The CareTech Foundation. As a family, we will continue to play our part in helping local and global communities."

Farouq Sheikh of CareTech plc and the CareTech Charitable Foundation
"This prestigious award is thoroughly deserved recognition of the impact that Farouq has made to the social care sector. We are delighted that Farouq is such a powerful supporter of Championing Social Care."

Jonathan Freeman, Vice-Chairman of Championing Social Care
CareTech consists of an experienced management team drawn from social services, health, charities and the commercial world that provides high-quality care and support across the whole social care spectrum for children and adults below retirement age. Committed to the highest standards of care and care governance, CareTech provides its highly-acclaimed and innovative Care Pathway covering: Adult learning disabilities and specialist services; Children's residential and education services; Foster care; and, Assistive Technology solutions. Smartbox, the latest addition to the CareTech group, is amongst the leading four global companies providing augmentative and alternative communication solutions for disabled people.
In 2017, the CareTech Charitable Foundation was launched, primarily funded by CareTech through a 2% share of its pre-tax profits, as the first corporate foundation in the social care sector. This grant-making foundation works to support and champion the social care sector, care workers and those living in care.
In its first three years, the CareTech Foundation has already supported some 275,000 beneficiaries, having already committed £1.5 million in grants which are expected to leverage the same again from other donors. The Foundation has also supported 170 individuals in need through its Hardship Fund, provided match-funding for CareTech employee fundraising to 50 charities, as well as made grants to another 40 local community projects nominated by CareTech staff. Thanks to the one million shares in CareTech recently settled in the Foundation, and CareTech's growth, the Foundation is set to grow significantly in the years ahead.
Most recently, the CareTech Foundation has joined forces with a number of others in the social care sector as Founder Patrons and hosts of the Championing Social Care charitable initiative to shine a light on the incredible value of the social care sector to society.
In addition to his role as a trustee of the CareTech Foundation, Farouq Sheikh is personally involved a wide range of other charitable causes. Farouq is a founder trustee of the grant-making COSARAF Foundation as well as a Board member of HRH The Prince of Wales' Mosaic youth mentoring initiative at The Prince's Trust. Farouq is also a founder Enterprise Fellow of The Prince's Trust.