We are incredibly excited to be working with The Great British Care Awards to share the exceptional stories of our COVID heroes from across the social care sector. This includes that of an incredible single mum, whose son moved to live with his Nan at the start of the pandemic. Working over Christmas she only took a short break to sit and watch her 6-year-old open Christmas presents through a door, such a commitment to keeping both residents and families safe must be recognised and celebrated.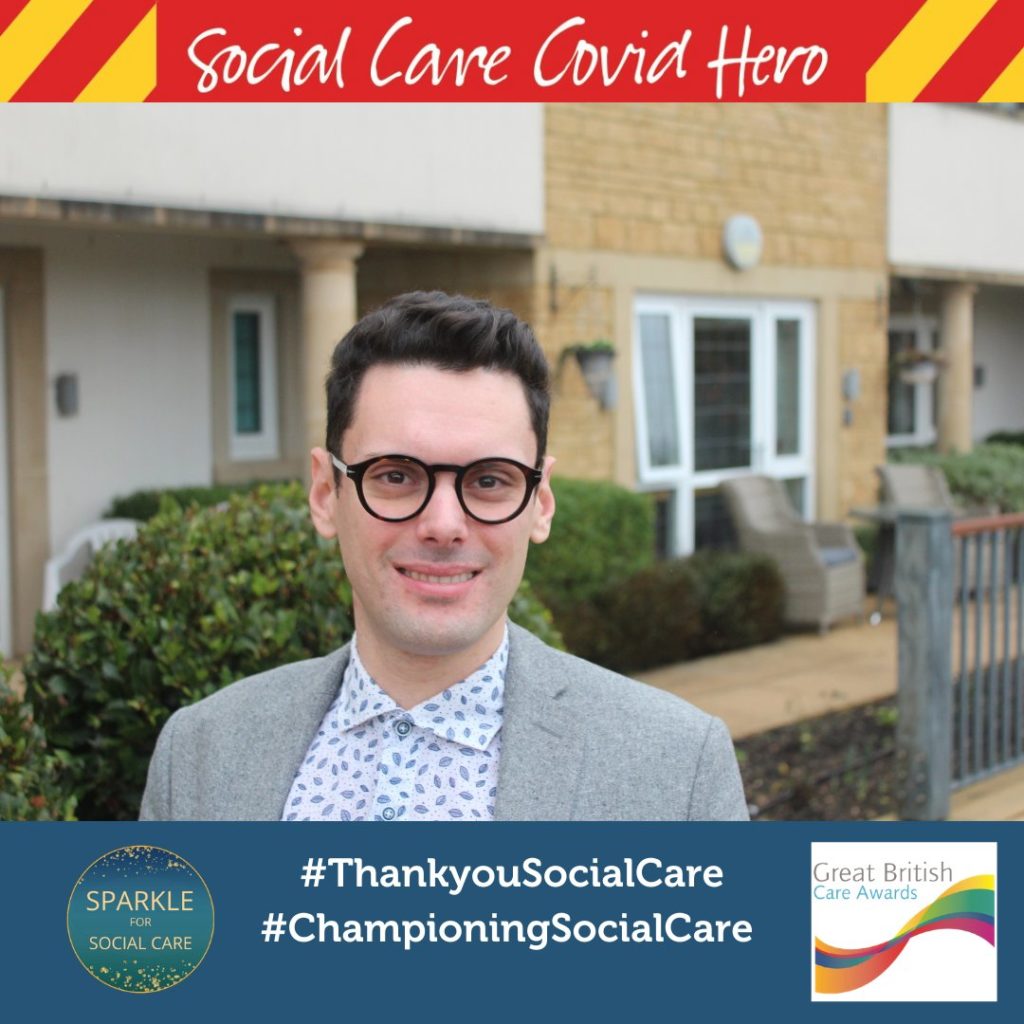 'When the clapping stopped our social care workforce did not stop being heroes. Throughout the pandemic, I have remained in awe of the personal choices made by care workers to put those they care for above their own needs and that they have done so without questions. Overnight, care workers became entertainers, artists, and fitness coaches, to name but a few! They ensured that people living in social care did not feel isolated and remained engaged and happy. We are excited to continue championing our care workers with The Great British Care Awards making sure our COIVD heroes get the recognition they deserve! – Angela Boxall, COO, Majesticare and Championing Social Care Founding Patron
The stories continue to flood in with home managers training to become vaccinators to increase the speed residents can be vaccinated against COVID-19 and housekeeping staff creating memorials within the care home to remember those who have passed away. New carers taking the leap from working in hospitality to social care, finding that their vocation was caring all along. With such an incredible and dedicated workforce sadly not every nomination for an award can win, we are delighted therefore to be sharing these fantastic stories across our social media channels giving each COVID hero the opportunity to shine, you may have spotted a few already!
"Now has never been a better time to pay tribute to our social care heroes. Covid has shone a light on social care and we must maintain this platform to achieve a brighter future for the sector. Through The Great British Care Awards and Championing Social Care we can continue to raise the profile of social care, recognise the bravery and resilience of our frontline professionals and celebrate innovation and outstanding practice in the sector. Now is the time when the social care workforce must get parity of esteem with NHS colleagues and finally get the recognition they deserve." – Lisa Carr, Editor, Care Talk
We know there are so many care workers and support teams who have worked tirelessly throughout the pandemic, we would love to champion your COVID Hero! Nominate your Social Care COVID Heroes with The Great British Care Awards.