This insightful testimonial was provided to Championing Social Care, and written by, Kevin Phoenix, Founder of the Stronger Together Community Choir.
It was an amazing experience, winning Care Sector's Got Talent for myself ( Kevin Phoenix) and the Stronger Together Community Choir. Even more so, it was a massive boost for the people we support here at Future Directions CIC and our amazing staff teams. We were highly impressed with the way your fellow staff looked after us all throughout the two days we were in Birmingham. We all felt like rock stars and the standing ovation we got gave us a real confidence boost which has stayed with us ever since. The Choir has gone from strength to strength with more members across the North of England. After winning, everyone has a sense of pride in being with the Stronger Together Community Choir.
One of our fellow members and Musical Director, Stuart Vallantine, who is on the autism spectrum says, "Winning Care Sector's Got Talent has had a great boost on my mental health, improving my confidence and communication skills.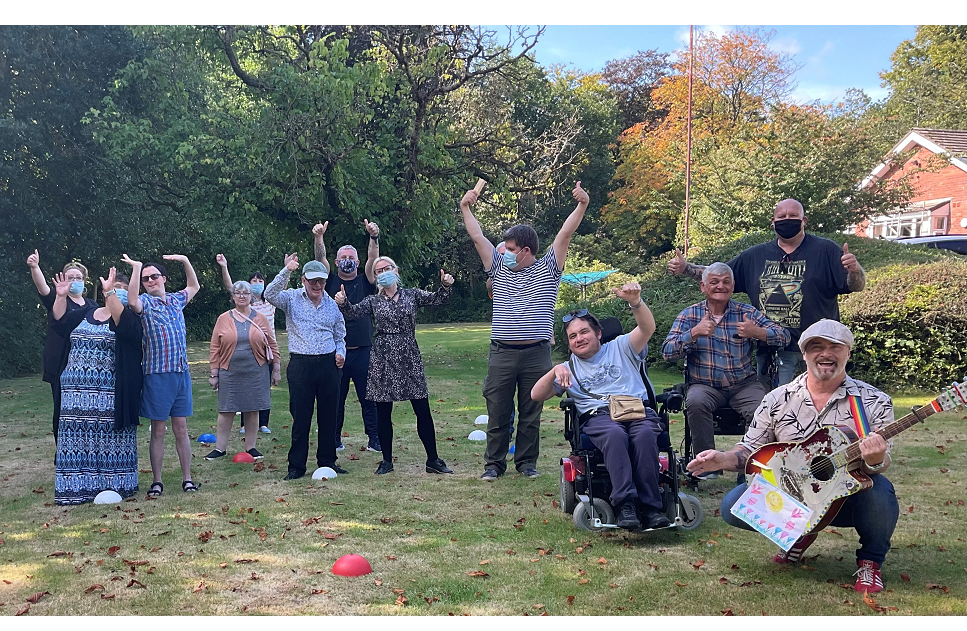 "On asking the group who are also on the autism spectrum, it has had a great positive impact on their mental health. They are happy to express themselves more freely throughout our choir sessions and in their daily lives.
"My fellow values driven colleagues at Future Directions CIC have seen how it has made a positive difference to their lives and recognise the social value of our sessions. They also meet and make friends old and new, and sing their own songs at the Open Mic sessions which wouldn't have happened without the Stronger Together Community Choir."
If you're thinking of being on Care Sector's Got Talent, it is well worth going for. It is life changing and great fun.
Step out for #WellbeingThursday and celebrate 'talent' in social care! Bring along your cheer, friends & team members to the LIVE final of Care Sector's Got Talent on April 20, 2:30 – 5:30pm, Derby Arena! #CSGT
Tickets are free of cost.. grab them now – https://lnkd.in/eqQAtfcU