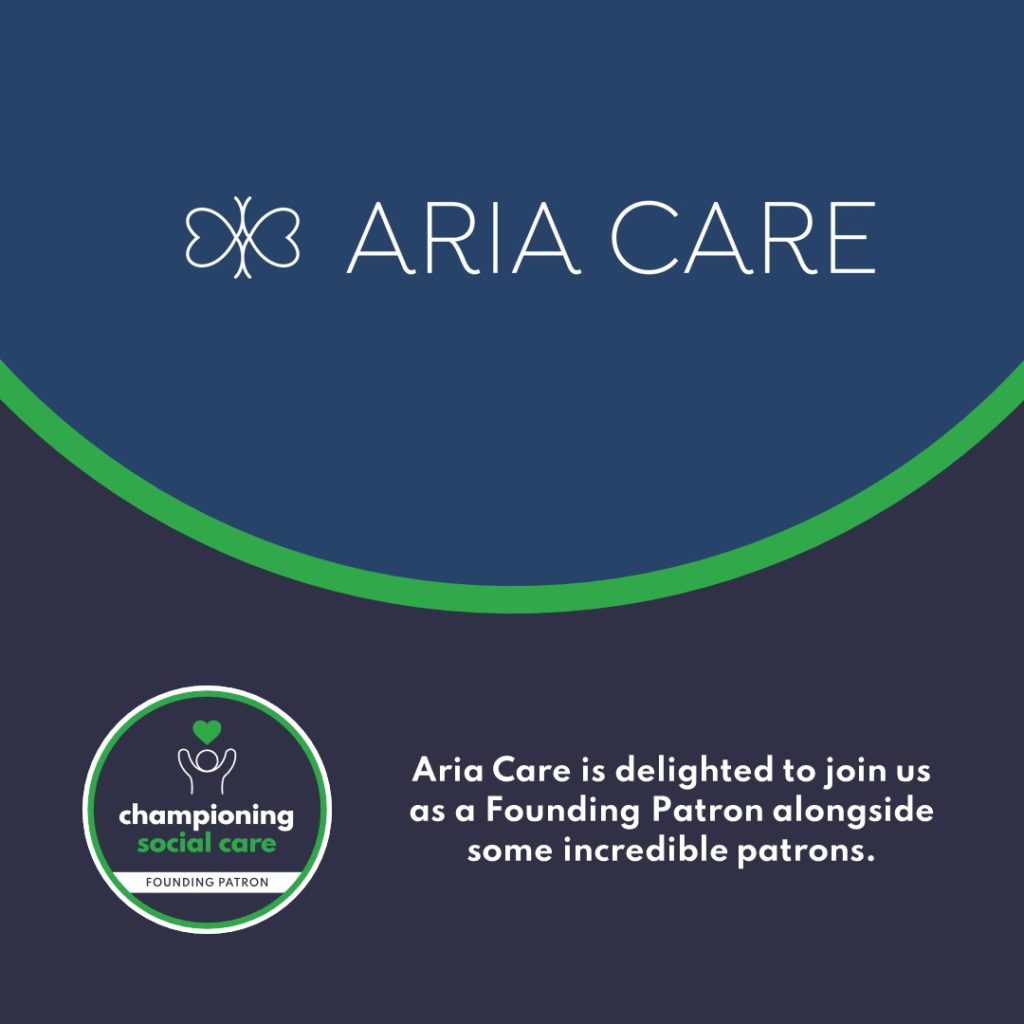 We're delighted to share that Aria Care has joined the initiative as a founding patron. This is a huge boost for the initiative and will bring a wealth of expertise and financial support to all its flagship programmes including Care Sector's Got Talent; Care Home Open Week; Care Sector Fundraising Ball and #SparkleForSocialCare. Aria Care will add invaluable assets such as strategic and creative flair, to the initiative's programmes and help attract an even greater number of people to its campaigns and events.
Championing Social Care is a volunteer-led group of leaders from across the social care sector. The vision is to ensure a wider and deeper public understanding, appreciation and respect for social care. The initiative has gone from strength to strength since its inception and its flagship programmes are now a key part of the care sector calendar.
Caroline Roberts, CEO, Aria Care, shares, "We are thrilled to be a Founder Patron for Championing Social Care, and to further our ongoing commitment to supporting the social care sector.
We firmly believe that everyone should have access to high-quality care, and we are dedicated to supporting the sector in improving standards and promoting well-being. Our participation in initiatives like Championing Social Care is a testament to this commitment.
Our goal is to leave a lasting impact that will benefit future generations by advocating for the benefits of pursuing a career in the care sector.
Working in care is not just a job, it's a calling. It requires compassion, dedication, and a true desire to make a difference in the lives of others. Raising awareness about the rewards of a career in care can help attract more people to this fulfilling sector, where they can find purpose in helping others and making a positive impact on society."
Niharika Noakes, Championing Social Care Director, shared,
"We are pleased to welcome Aria Care on board as our newest Founder Patron. Aria Care will add outstanding value and expertise to the work of Championing Social Care. I am confident that the initiative can further strengthen and grow its outreach, and deliver even more success in the future with their support and guidance."