With support from the Department of Health & Social Care & partnerships with National Citizen Service, Silver Sunday and Intergenerational Music Making, organiser Championing Social Care hopes to connect communities to their care homes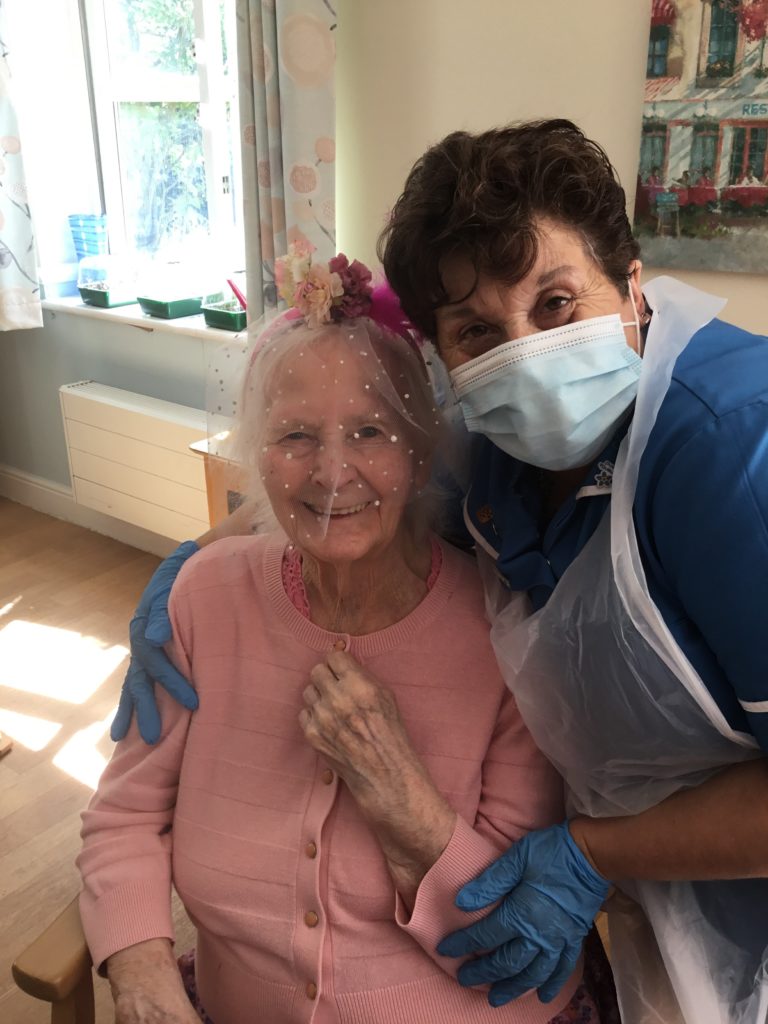 Care Home Open Week, from June 28th-July 4th, will encourage communities to celebrate and thank care workers for their work during the pandemic and showcase the positive role care homes have in their communities.
Events at more than 400 participating care homes around the UK will include virtual tours, fundraising dance-a-thons, karaoke, fashion shows, art projects, community service days and much more.
The Department of Health & Social Care (DHSC) will be participating in the Week with staff across the Department's Adult Social Care team joining in a number of virtual events, including virtual tours of Majesticare and CareTech plc care services throughout the Week. In addition, DHSC civil servants will participate in opportunities to discuss the experience of key roles in care homes, including home managers, activity coordinators and care workers from across the sector. Care teams will have the opportunity to ask questions and learn more of DHSC's role in the sector.
Additionally, Championing Social Care has partnered with the National Citizen Service – the flagship programme for young people, Silver Sunday – the national day for older people,  and Intergenerational Music Making to hold virtual events throughout the week.
Event organisers have planned this year's Care Home Open Week as being virtual, recognising that safety must be a top priority and have asked participating care homes to adapt their events to ensure they are COVID – safe and in line with government guidance.
Mitesh Dhanak, Founder of Precious Homes and part of the organising committee for the event, commented:
"We want to further enrich the lives of the UK's care home residents by reminding the community that those individuals who live in care homes are unique individuals supported by dedicated, caring and professional teams.
As we move ahead in the planning of Care Home Open Week, our top priority is, of course, to keep everyone safe. Our aim is still the same though: to showcase the incredibly valuable services that care homes provide at the heart of every local community."
Many events held during the week will work to connect communities further to their local care homes. Championing Social Care partnered with the National Citizen Service and consulted the organisation's Youth Voice Forum for advice on how Care Home Open Week programmes can be successful and more engaging for young people. The National Citizen Service has also encouraged the many thousands of young people it supports to get involved in volunteer opportunities for Care Home Open Week.
Examples of community engaging events include Precious Homes in Milton Keynes which will be holding their "Precious Festival" on July 1st and 2nd and will be providing outside, COVID-safe educational discussion opportunities between community members, support workers and people the home supports to speak about their experiences with Autism, sensory disorders and mental health.
Ashleigh Calder Operations Manager – Central Region of Precious Homes said:
"We are extremely excited to be involved in Care Home Open Week. It has been a tough year and this will be a wonderful opportunity for everyone to get together and share awareness of the great work we do with the local community. We are hopeful our event will enable the people we support to share their experiences and for our staff to be acknowledged for their continuous hard work and dedication – and have fun of course!"
Carl Roberts, Sales and Marketing Director of TLC Homes, which is providing free breakfasts on Tuesday the 29th to emergency workers at their locations in North London, Cambridge, Hertfordshire and Surrey, said of his company's events:
"Here at TLC Care we are so proud to be able to launch this group wide event series to acknowledge and reward the amazing work of the emergency services and health care workers across our communities. This is our little way of sharing some Truth, Love and Compassion with the health care heroes."
Jonathan Freeman, CEO of the CareTech Foundation, Founding Patron of Championing Social Care added:
"Social care is provided in so many settings up and down the country, playing a key role in the fabric of local communities. Care Home Open Week is a fantastic opportunity to showcase the contribution of care homes and connect local people with them."
MPs, from around the country and across parties will be visiting local participants to support the weeklong event, including Sir Ed Davey and Dr. Rosena Allin-Khan.